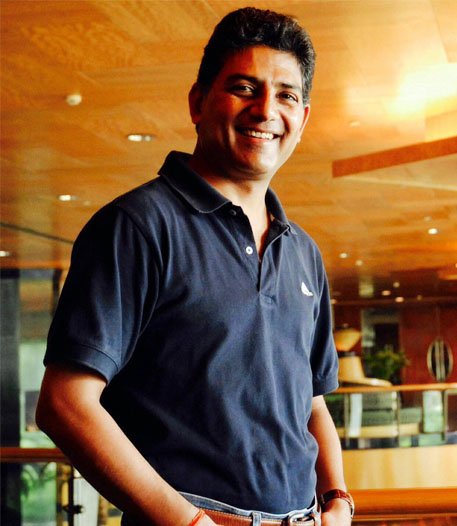 Born in a rural hamlet in the northern plains of India to its first ever graduate, Ravi was born to proud parents Mr Ram Sharan Sharma and Mrs Sushila Sharma, in 1962. Most of his formative years were spent in rural or semi rural areas thanks to his father's government job which took him from place to place, where Ravi literally grew up in the nature's lap which has laid the foundation of his strong belief in the inherent value of each human life, regardless of race, class, creed or circumstance.
Ravi's education began in a makeshift mud house with a wooden slate and a wooden nib, where he sat on own gunny sack. Vacations were not meant for holidaying but instead toiling in the plush green fields under a blazing sun. A winner all the way, Ravi's rustic life during childhood and adolescence, shaped his character in several ways. Even today, he relives his moments of hardship and challenges everyday and perhaps this is why Ravi is truly grounded, a rare quality amongst several business leaders of India Inc. Ravi enjoys the distinction of being educated in his mother tongue- Hindi in government schools. English remained a distant language till he reached college. The distance Ravi struggled to embrace the currency language of this world is a story of inspiration in itself.
Higher education took Ravi to his father's Alma Mater: University of Roorkee, now an Indian Institute of Technology and Asia's oldest technical institution, to study electrical engineering. The institution is the most important contributor to Ravi's multidimensional personality.
An ace sportsman, Ravi, lead University of Roorkee's Badminton team to several competitions during his tenure and won accolades by winning tournaments at National level. He discovered writing during his tenure as a student editor of the annual University magazine and also dabbed into dramatics at that time. Ravi's friends still call him unusual because he could pursue many things together with a goal of excellence. Multitasking has been his alter ego. So, he would lead the University's team to win badminton tournaments and also be one of its meritorious students. He was a farmer during holidays and an actor-anchor during college festivals. He wrote a documentary for the specially challenged children and penned serious poetry, all at the same time!
Ravi has risen from the ranks over the years and is today, one of the most sought after mentors in the fields of breakthrough technology and innovation. He was recently conferred the citation of being a Distinguished Alumnus of IIT Roorkee.